Mouthful | Iona Grace
May 31, 2017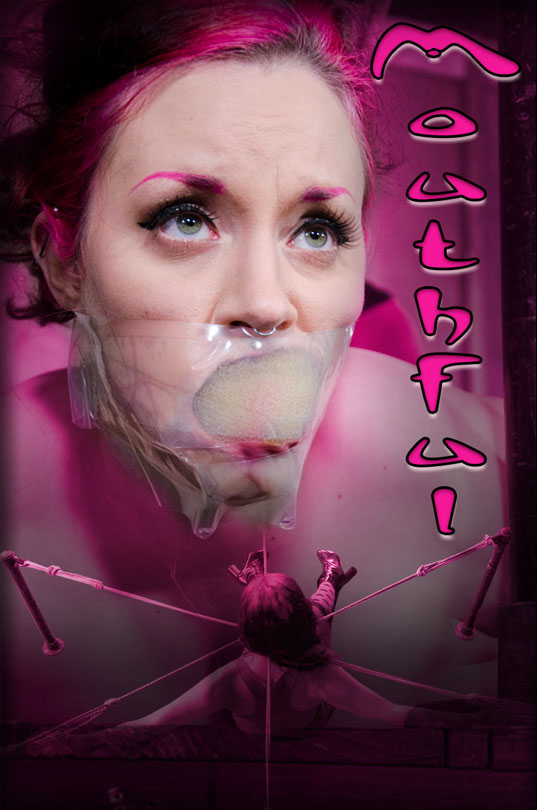 Gagging a beautiful woman is an artform. It transforms the face visually as well as rendering the gagged woman mute. Iona Grace has a large mouth and taking advantage of that is exciting. Using her gaping face hole to attach her to the ground makes it easier to get at her giant tits. Those get pleasantly tied.

In a strict hogtie we stuff her mouth with a piece of foam and wrap her head with tape. The tie gets more and more intense as she gets pulled up on her tits.

On her back in her best "fuck me" position. Her ankles get tied back to her tits. Her sock comes off and gets pushed into her open mouth. A thick rope is pulled tight around her head to hold it in. Another thick rope gets wrapped around her neck. Then she gets to cum, but the more she cums the more she pulls on her tits.
Naturally Busty Iona Grace
Expertly Swallows Cock While
Cumming on Sybian! | Iona Grace | Dee Williams | Matt Williams


Sep 7, 2016


130 Images • 11:43 Min Video

Iona Grace Has Multiple Orgasms While Being Face Fucked By Couple!

Iona Grace has naturally huge tits that we can't help but tear out of her top. They are begging to be exposed. Iona is strapped on a sybian with her arms pulled back behind her, thrusting those beautiful breasts out. She is then bombarded by Matt and Dee's cocks as they fuck her throat. Iona is a champ though and she is unfazed but the relentless dick and breath play. When the Sybian is turned on though, she really starts to notice. She continues to swallow cock as she cums over and over on the vibrator. By the end, even this deep throat queen in glossy eyed and completely Sexually Broken.
Halved | Iona Grace
Aug 5, 2016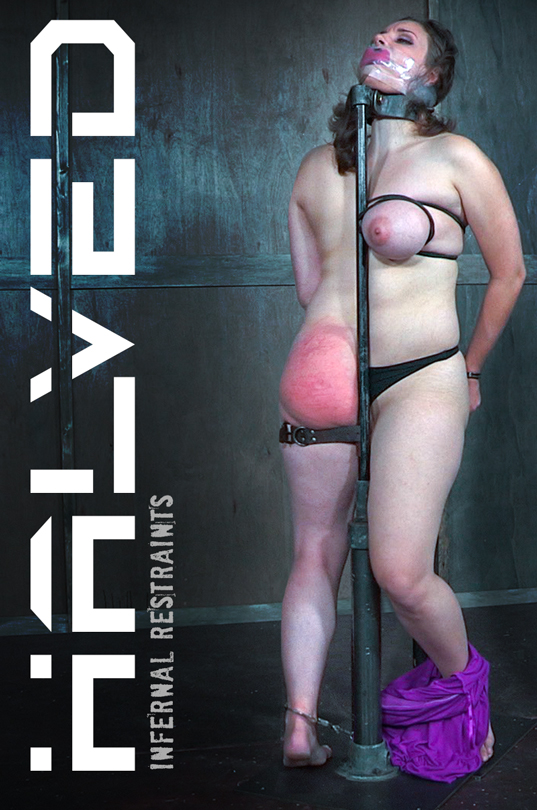 Iona Grace is trapped in some heavy metal bondage and she can't get out. O.T. has her in a metal collar attached to two pillars, one in front of and one behind her. As if that isn't enough, he further locks her in place by handcuffing her wrists to the front pillar and her ankles to the back pillar. Then, when her whining gets too annoying, he switches her bit gag to a cloth and tape gag and pulls a plastic bag over her head so she can't breathe.

This position is particularly fun because it gives the impression that Iona is divided straight down the center of her body. By the time O.T. is done with her, her body will look like a Rorschach painting, with bruises instead of ink. The marks on Iona's ass from the intense caning she is getting are mirrored on the left and right side of her body. A true work of art.

When O.T. is done playing arts and crafts he moves her so she is bent backward, held in place now by a crotch chain and shackles on her wrists. Then he goes to work on her thighs with the cane, leaving red marks all over Iona's body. She's been through a lot and O.T. decides that she has earned some fun for herself. He puts a metal pussy hook inside of her and places the powerful celebrator right on her clit and she is screaming for him in no time. Her body bucks and shakes as she starts squirting all over the place. O.T. may have cut her in half but her whole body is completely exhausted and used up.
Iona Grace's Big Natural
Breasts Bound As She Is
Throatboarded and Made to Cum! | Iona Grace | Dee Williams | Matt Williams


Jul 27, 2016


103 Images • 10:17 Min Video

Iona shows off her deepthroating skills

If deepthroating were a sport, Iona Grace would have an Olympic gold medal. She is tied down on her back, her naturally huge tits tied so they are thrust rigidly upward and Matt and Dee Williams take turns assaulting her mouth. There seems to be no limit to how much cock she can manage down her throat or how long she can hold her breath. They throat board her without mercy and only after they have railed her pretty face past the point that would leave most girls in a panic does Iona even begin to show signs of wearing down. They add a vibrator to increase the challenge and she has no problem cumming with cock crammed down her open throat. Great work Iona. We are thoroughly impressed.
Subject 146 | Iona Grace
Oct 10, 2014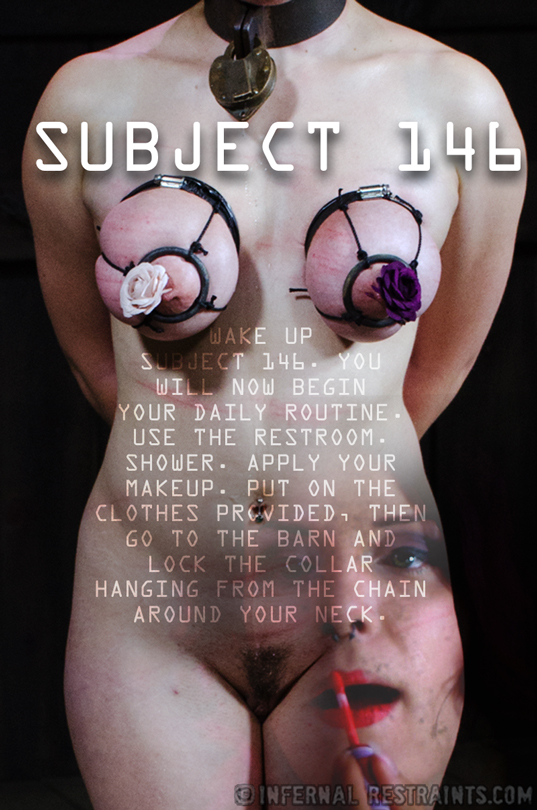 "Wake up, Subject 146. You will now begin your daily routine." This one has no name anymore. She may have been Iona Grace before, but that isn't just a past life, it's another reality entirely. She's more of an inanimate object than a person now. Only her beautiful features speak to what she once was. Her curves are amazing. They must have had men in awe at one point. The way her big tits stand out, you know that she turned a lot of heads. But now she is a piece of property. Only one man ever sees her and her good looks aren't doing her any favors with him.

If she had more courage she may be disobedient but she is not brave enough to defy the voice that comes over the intercom. It's degrading and humiliating to just blindly kowtow to the orders being barked at her. But then she looks around and realizes the truth. This is far too elaborate and well organized for her to be the first girl. She is subject 146. She doesn't want there to be a subject 147.

The price of failure is steep enough. Things aren't so bad when she can follow his orders, but when she disappoints him, OT is quick to show his displeasure. He has so many canes and whips and other implements of pain that, if subject 146 could just follow orders, she may have been able to avoid. But she is weak. She doesn't try hard enough. And for that she has to suffer.